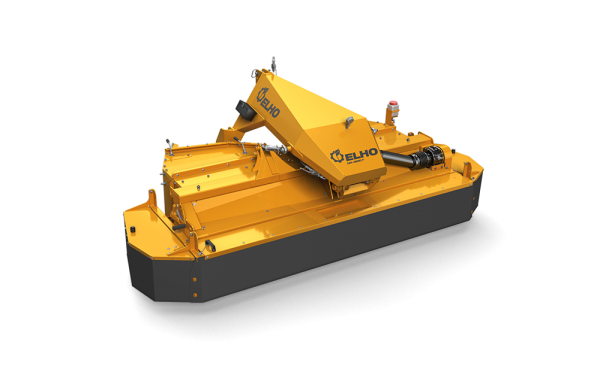 Description

Finally, a front mower conditioner with all the benefits of a trailed mower conditioner!

The ELHO NM 3200 F front mower conditioner offers power, good handling, HydroBalance suspension and the Pendulum Centre System (PCS). The frame allows the cutter bar to follow the field surface freely and avoid obstacles – a mower conditioner cannot get any better than this!

The NM 3200 F is also available with the optional HydroBalance top link, which offers more movement in a more controlled manner, as well as other additional equipment. When working with trailed mowers and mower conditioners, ELHO front mower conditioners provide additional cutting power. For example, combining an NM 3200 F with an NM 9000 Delta allows even large fields to be covered efficiently.

 
Addons

Side lights kit

Hydraulic kit for sideguards

Hydrobalance top link Cat 2/3

PTO shaft with share bolt

Flat knife kit L + R 3,2/3,3 m

Front bar
Properties

ELHO NM 3200 F:

Pendulum Centre System (PCS) for the mowing unit, which allows it to move more freely
Cutting unit is pulled from a point right above the front edge of the cutter bar
In case of a collision, the cutting unit moves back and up (reducing the force of the impact by 50%)
HydroBalance suspension
Flexible suspension between the cutting unit and the load-bearing frame
Technical details

Tractor power requirment, min/max, kW*

Minimum recommended tractor weight, kg*

Round forged steel finger

Hydraulic coupling, single action

Hydraulic pressure, min/max bar
Downloads
Images