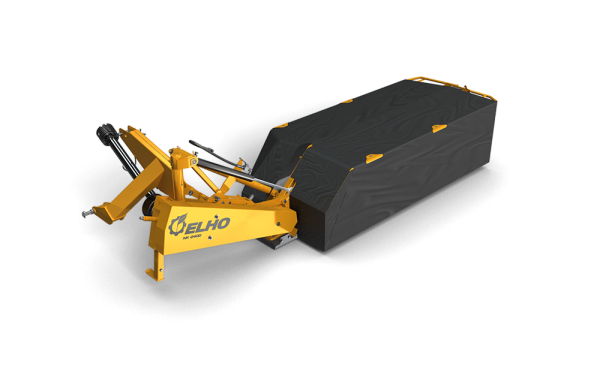 Description

Impressive flow with high driving speeds, also with smaller tractors!

The ELHO 2400 disc mower is known for its impressive flow, high driving speeds and clean forage. The optionable adjustable skid shoes enable the cutter bar to follow the field surface precisely without hitting the ground.

Side disc mowers are ideal for use also with smaller tractors on the farm. For example, the NK 2400 can be used with a relatively light 40-horsepower tractor. In addition to agricultural tasks, these models are also suitable for maintaining landscapes and mowing roadsides.

Side disc mowers enable forage to be harvested with precision. For example, when working with butterfly units, unmown areas can be left between the disc mower and the front machine when making sharp turns. Using a combination of a front disc mower and a side disc mower, it is possible to turn as sharply as possible without leaving any unmown areas. 

 

 
Addons

Outer swath disc, right side

Inner swath disc, left side

Outer adjustable skid shoes

Flat knife kit L+R (2,4 m)
Properties

ELHO NK 2400

 
Easy to use
Own lift cylinder enables fast turns on the headland
HydroBalance suspension with quick release mechanism
Centre of gravity over the tractor's centreline in transport mode
Technical details

Tractor power requirment, min/max, kW*

Mechanical release, automatic return

Height in transport mode, m

Hydraulic coupling, single action
Downloads