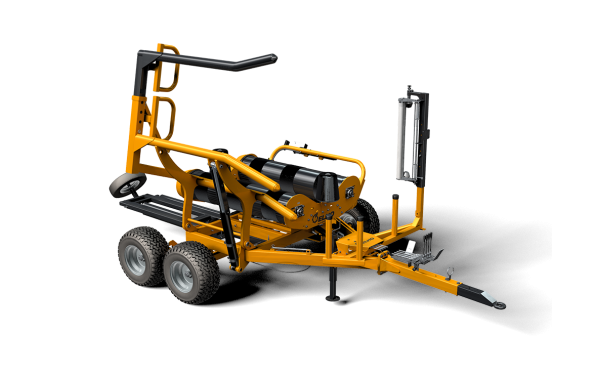 Description

Top quality forage and the best overall economic efficiency with the reliable ELHO SiloMatic 1010 trailed bale wrapper!

The trailed ELHO SiloMatic 1010 bale wrapper features a solid frame, turntable and powerful loading fork. These enable the simultaneous transport of one bale while wrapping another bale, while the asymmetric positioning of the turntable ensures that the machine remains stable.

The SiloMatic 1010 is equipped with two large synchronised support rollers. The large and wide tyres of the standard bogie minimise soil compaction and carries the load well, even on wet fields. The loading fork is partly built-in, which improves stability during the loading stage.

The ELHO SiloMatic 1010 has been wrapping for decades, as if in perpetual motion!
Addons

Second plastic pre-stretcher and cutter

Drop mat

Counterweight 230 kg

Counterweight 100 kg

Belt and roller kit

Hydraulic sideshift for drawbar

Wheel axle, 26x12.00-12

Bogie axle, 4x26x12.00-12

Plastic pre-stretcher + cylinder
Technical details

Number of pre-stretchers, 750 mm

Recommended bale diameter, m

Recommended bale width, m

Hydraulic flow max/min l/min

Electrical connection ISO/TR 12369

Hydraulic coupling, single action

Hydraulic connection-free return
Images
Video